I never imagined myself as a sports mom. And yet… here I am. I have a seriously soccer-loving daughter who plays tournaments here, there, and everywhere – and practices two hours from home. Oh, and she plays basketball, too. And then there's my son, the football player!
* This post may contain affiliate/referral links. I could make a commission at no charge to you if you purchase my recommended products.  Please read my disclosure and privacy policy here.
---
Being a sports mom is so much more than just driving your child to their practices and games and cheering from the sidelines. That's just the beginning.
True sports moms know it's all about being prepared for just about anything. Having the right gear, supplies, accessories, and snacks can absolutely make or break a game, match, or tournament.
Most of my sports mom time is spent outside. That means dealing with the weather. The ever-changing, never-predictable weather. Sports mom pros need to be ready for anything mother nature might bring!
All sports moms know there's no better place to find out about the latest and greatest must-haves than from other sports moms. Today, I'm sharing some of my absolute favorite things for spring sports mom survival!
---
It's all about positivity.
Every sport comes with gear. Sometimes a LOT of gear. And some of that gear will be carried by your child. But certainly not all of it. A well-prepared sports mom has a lot of "stuff" she needs with her. And that means she needs a bag to carry it all in.
But being a sports mom does not mean giving up fashion. Oh, no. That bag you need to carry all the stuff? Make it cute!
This Large Waterproof Tote does it all! It stands up – which makes it perfect for keeping snacks and drinks organized and unsmashed! And when you get back home, simply wipe the bag down (or take a hose to it if things got really messy) and you'll be ready for the next game.
Take our Oversized Ally Tote along on your next weekend tournament. It makes the perfect bag for a quick overnight trip or even a loooong day of games. Tuck in a sweatshirt for when the temperature drops, a variety of sunscreens and lotions, an extra pair of socks, hair ties, and some snacks and you're ready!
---
Hats to protect your face and manage your hair.
Being a sports mom isn't glamorous. And it's not always easy on your skin and hair. It is possible to protect your face and manage your hair while still looking cute.
Don't believe me? Check out these adorable hats.
Show pride in your home state – especially during those out-of-town tournaments – with a washed graphite trucker hat personalized with your state's abbreviation. Of course, the leopard print adds that special something that will have you standing out on the sidelines!
And don't forget a great pair of sunglasses to protect your eyes. These tortoiseshell sunglasses come with their own cork case to keep them safe and scratch-free when you toss them in your tote.
---
Sweatshirts for when things get cool.
Spring weather is unpredictable. We even had snow this spring… in Texas! Being ready for spring sports weather means dressing in layers. A late afternoon game may start out warm, but by the end, you need a sweatshirt!
Be prepared for those changes in weather by tucking a cute sweatshirt or hoodie into your tote.
And when you don't need a sweatshirt, you'll want a super cute, super soft tee to keep you comfortable all day long!
---
Cute tumblers to help you stay hydrated.
We sports moms work hard to make sure our athletes stay hydrated. But don't forget about yourself! You need coffee to wake you up for those early morning games and water to keep you cool in the hot sun.
A cute tumbler that keeps your drinks hot or cold and looks good? That's a winner!
I'm sharing some of my favorites – there are too many cute ones to choose just one! Pick the perfect one to show off your personality on the sidelines.
Swig 22 oz. Printed Stainless Steel Tumbler – Color Swirl Print
Swig 32 oz. Printed Stainless Steel Tumbler – Party Animal Print
Swig 12oz. Printed Stainless Steel Skinny Can Cooler – Good Vibrations Print
---
Comfortable shoes are key.
It seems like the field where my daughter's team is playing is always as far as it could be from the parking area! Sports moms spend a lot of time walking to and from the car and standing on the sidelines. That means we need shoes that will be kind to our feet – and look good.
Hey Dude Unisex Mikka Shoes are super comfortable, trendy, and come in a bunch of colors to match your game day mood.
Hot days mean sandals. These Double Strap Cork Sandals support my feet and stay secure. They come in a TON of colors and patterns including leopard and glitter!
---
Being prepared for anything.
Looking good and being comfortable are important. But, to truly survive spring sports, moms also need to be prepared for anything. Here are some of my favorite things that help me do just that!
Lifeline Team Sport First Aid and Safety Kit
MAC SPORTS WTC-111 Outdoor Utility Wagon
I didn't expect to be a sports mom, but I wouldn't change it for the world. Cheering my kids on and watching them do something they love is priceless. My last piece of advice for surviving the spring sports season – and any sports season – is to always, and I mean always, have snacks!
---
Join the T-Shirt Club today and never miss out on one of our cute tees again.
Be the first to know about our new arrivals and notifications when Sarah goes live on Facebook and get super sweet deals sent to your phone! Text "hey girl" to 940-209-0980.
We love it when you share pics wearing our tees! Find us on Facebook or Instagram, don't forget to tag us in your posts! (@framedbysarah)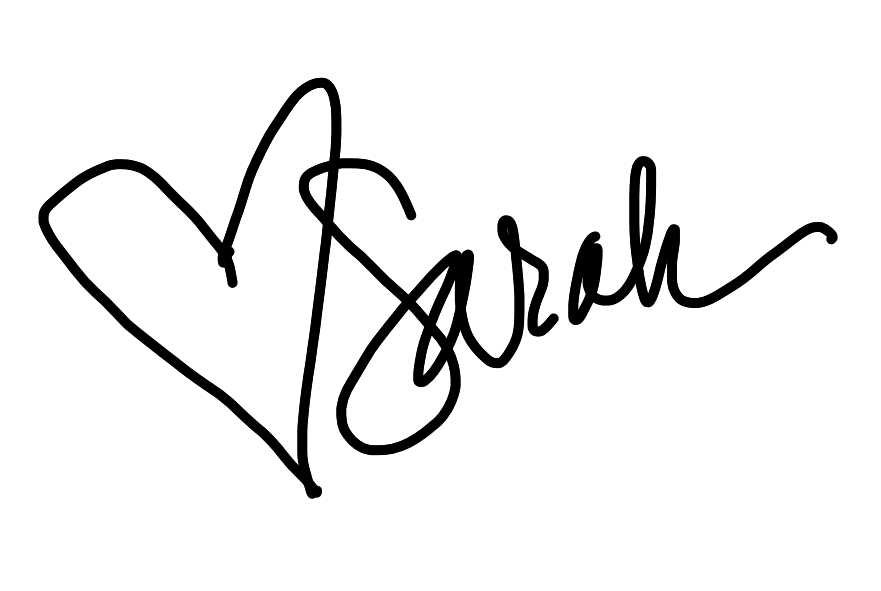 Make sure to follow Framed! by Sarah on Facebook! I go LIVE every Friday to chat, share a few sneak peeks and show off all my favorite new arrivals!