Take the trip. This month's box is filled with things to remind you that part of living your best life means sometimes taking the trip!
* This post may contain affiliate/referral links. I could make a commission at no charge to you if you purchase my recommended products.  Please read my disclosure and privacy policy here.
---
"Life is short. Take the trip. Buy the shoes. Eat the cake."
I have always loved this quote. To me, it's about living life to its fullest. Taking opportunities to bring joy into your life. And yes, a cute new pair of shoes can bring joy. And so can a delicious piece of cake – I know the birthday cake my mom baked for me last month brought me joy!
And yes, taking that trip can bring joy. Right now, one of the members of my team is on a trip to Ireland. Ireland! She's been dreaming about this trip and planning for this trip and all of it has brought her joy. I can't wait to hear all about it when she's back at work.
This month's box is about remembering to take the opportunities life brings us to feel joy. I'm all about finding joy in everyday moments. But sometimes finding joy means getting out of your everyday routine. Sometimes it means getting on a plane or hitting the road.
I know some of my favorite places to find joy involve the beach – and since there's no beach anywhere near my Texas town, that means taking a trip.
I wish you safe travels and LOTS of joy as you plan your next trip!
Take the Trip! – See inside our personalized Subscription Box for women
The April Monogram Box™ is all about helping you get ready for your next trip! And nothing says "I'm ready to hit the road" like the perfect packing essentials.
The colors for this month's box are dreamy and make me think of sunshine and cool ocean breezes. And like the sticker sheet and this month's T-Shirt Club tee says, it's all about "Good Vibes Only!"
3-Piece Cube Packing Kit
This 3-piece cube packing kit is a super cute, fantastic way to organize your suitcase. I LOVE when something is practical and super fun to look at and this packing kit hits just the right note.
The navy color makes it a great, go-with-anything neutral set and the white dots add that extra pop of fun! The largest cube is personalized with a single initial in a gorgeous pink!
"Let's Go" Luggage Tag
We added this adorable luggage tag in a lighter, softer shade of blue with the same dot pattern as the cubes. As the tag says, "Let's go!"
Have fun packing!
Stainless Steel Water Bottle
This navy blue, stainless steel water bottle coordinates perfectly with the packing cube kit and makes the perfect traveling companion.
The totally sealable, screw-on top means it will not leak. And it's the perfect size to fit anywhere – in the back of an airplane seat, in your car's cup holder, in your carry-on, backpack, purse, or tote. Seriously, this water bottle is the perfect way to stay hydrated no matter your mode of transportation or final destination.
Good Vibes Sticker Sheet
You know I love to spread positivity and inject a little inspiration into our monthly boxes. This month, I designed this sheet of adorable sticker sheets with messages of affirmation and positivity.
Use these stickers to decorate your water bottle and remind yourself to "follow your heart" and "make your own magic." It's so important that we women remember just how much magic lives inside each one of us.
---
The T-Shirt Club & More
Our Combo and Ultimate Subscribers also received the monthly T-Shirt Club Tee and a coordinating accessory.
Our April T-Shirt Club tee pairs a bright, royal blue tee with bubble letters in a variety of spring colors. The message, "Good Vibes Only" reminds us of the power of surrounding yourself with positive people and finding your own joy!
The coral and blue earrings are the perfect complement to this fun tee and can be worn with so many other things in your spring wardrobe!
We have styled this graphic tee with:
If you are a Monogram Box™ subscriber and want to upgrade, shoot us an email 🙂

Shop All Our Super Soft Tees!
Catch the April Monogram Box™ Reveal LIVE and see all the goodies included.
---
Not yet a subscriber?
Join now to get next month's box! You do not want to miss out on this special box and all we have planned for the rest of the year!
Be the first to know about our new arrivals and notifications when Sarah goes live on Facebook and get super sweet deals sent to your phone! Text "hey girl" to 940-209-0980.
We love it when you share pics wearing our tees! Find us on Facebook or Instagram, don't forget to tag us in your posts! (@framedbysarah)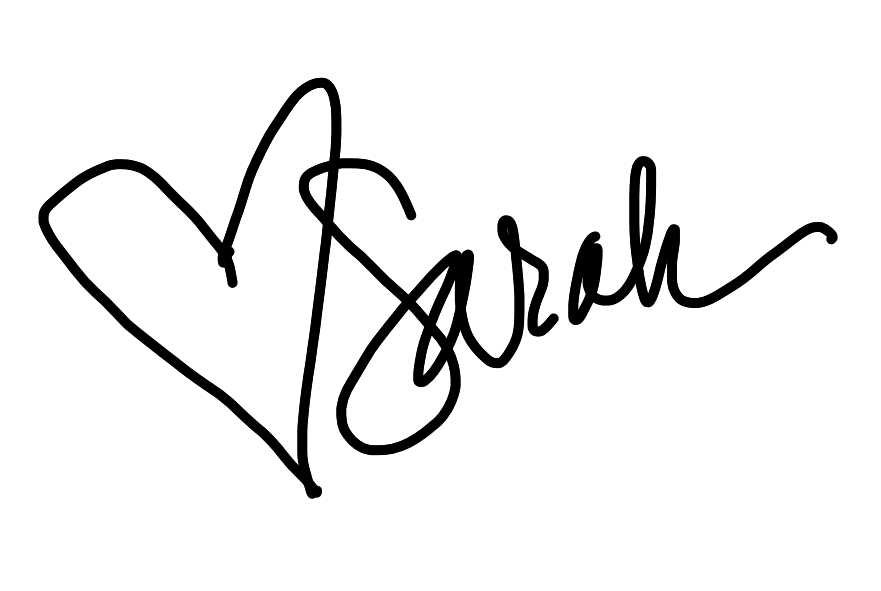 Make sure to follow Framed! by Sarah on Facebook! I go LIVE weekly to chat, share a few sneak peeks, and show off all my favorite new arrivals!